WE arrived in our last city today...Beijing. Thankfully it was an uneventful flight. I think it would be safe to say, "I've had smoother flights, " but we made it all the same.
The flight was only about 2 hours or so. Once again, a big bus was there waiting for me, but the buses they bring are never big enough for all of our luggage. Especially as we go along and we buy more gifts, we run into bigger problems. So getting the luggage to the hotel is the first problem we have to solve. We did pretty good getting it into the bottom, but the rest if it we just stuffed in the isles.
Although we really like staying in the Hostel, we gladly traded it for the Marriott in Beijing (non-community showers, a bed with a full mattress, peace and quiet, a television). But I know we will miss the community feeling we felt at the Hostel. All you had to do was step out of your room in the Hostel to see a friendly face, and here I'm not even sure what floor the others are on. But we are really looking forward to the sites that are here in Beijing.
For tonight, we were given money and told to go find our dinner. We found an outback Steak House in the phone book and we knew it was destiny. Most of us jumped into a cab and headed for familiar food. I had the biggest,
juiciest
burger you have ever seen and enjoyed every last bite of it, and oh....the fries....I can't even explain. We were just all really glad to be there.
I'm not sure what everyone did with our time this evening but half of us what to the silk market which was 5 floors of some of the cheapest products you have ever seen...
jewelry
, silk, and pearls everywhere....at
ridiculously
low prices. The first thing we learned here is that the people are much more
aggressive
. In five minutes, a friend of mine has her hand and her backpack yanked on, and another person slapped me in the back to get my attention...it was crazy.
Anyway, now we are relaxing because we have a big day tomorrow.
There aren't a lot of pictures today, but should have some good ones tomorrow.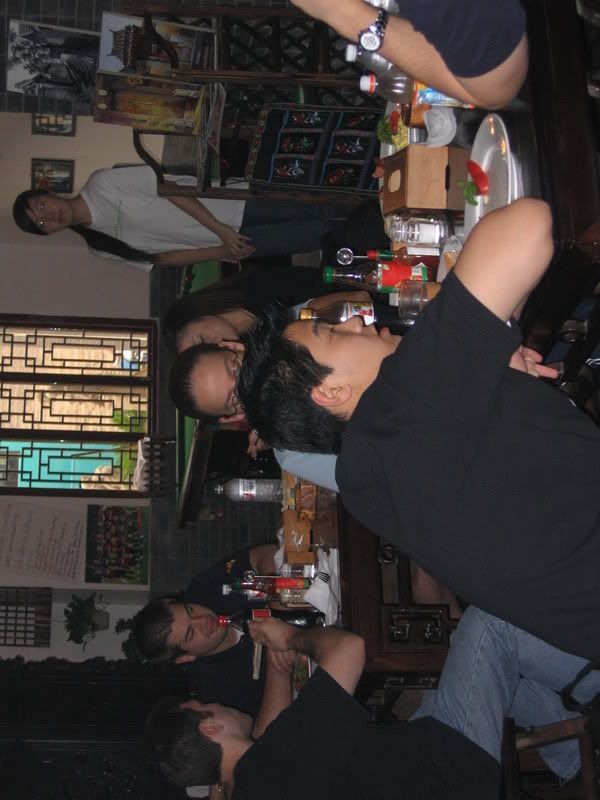 This isn't a great picture, but I had limited material to work with today. This is a picture of the pub in the bottom of the Hostel. It's where we ate our
breakfast
in the morning, which is what we are doing here.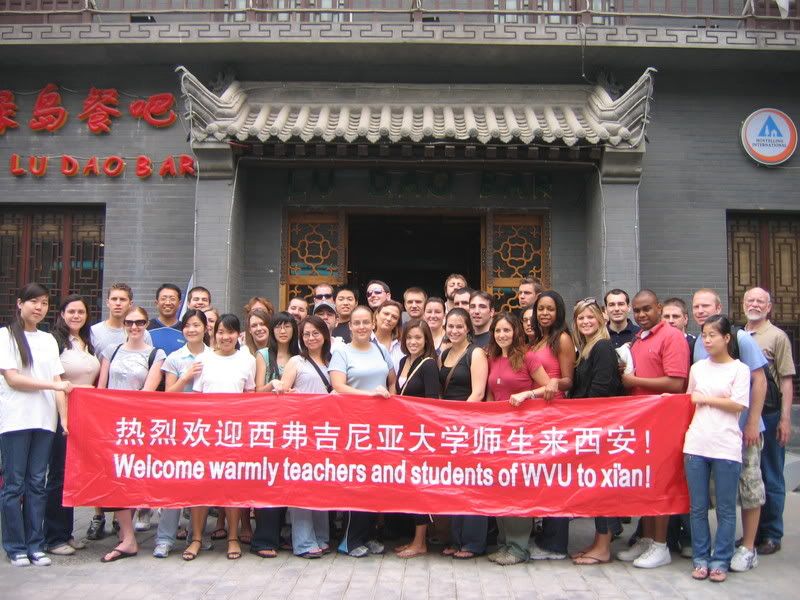 Here is our entire group right before we got onto the bus. It was sad to say goodbye to Xi'an.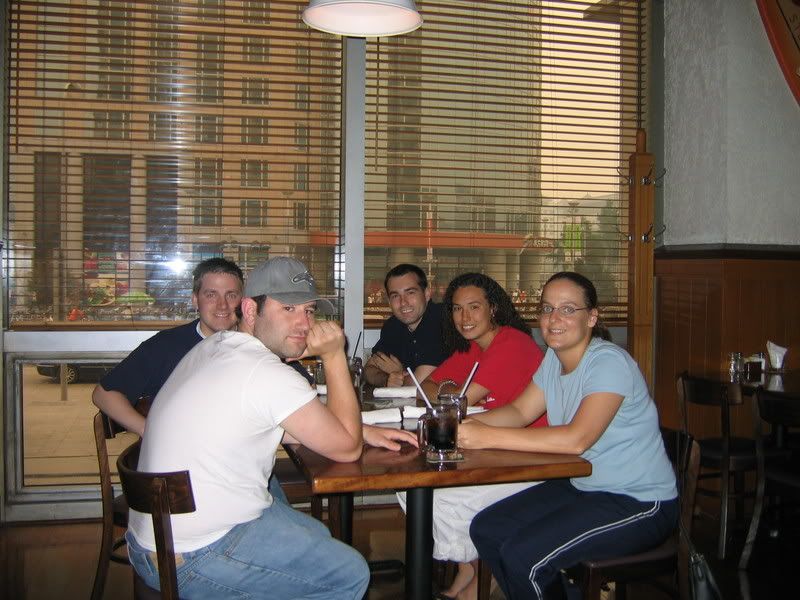 Here is a group of us at the Outback. Have I told you it was
soooo
good....it was
soooo
good!
Here is another group it outback.