Hey everyone. Another day has come and gone. It's hard to believe. Today we mixed a little business with pleasure. First and
foremost
, it was the first clear-blue day we've had so far and I think with it not being so dreary it allowed us to see
Shanghai
in a whole new light and appreciate it for what a beautiful city it is. That, and we spent a lot of today in the most modern part of the city...
Podong
.
We started off the day at an actual Chinese Department Store. We met in a conference room there with a "General Manager" of the store and basically spent an hour firing questions at her in an attempt to understand how her store operates. You see, it was a very classy store, but is still owned by the state which means it's structured much different than USA malls. As an example, you can't walk more than 10 feet without running into an employee. It a way of ensuring everyone has a job in China, and everyone advances together. They also said the turnover rate for employees is less than 1%, but why would they leave? Working for the state they are ensured insurance, decent wages, and retirement...anyway, it was interesting.
We then spent some time at the Orient TV Tower which is certainly a spectacle to see. It looks like something that belongs in
Las
Vegas, but it is a functioning tower. They let guests ride to the top where you can see every building of
Shanghai
and it helps you to actually see just how huge Shanghai is, and the growth they are experiencing. At the tower they also have a "history of
Shanghai
exhibit" which is a self guided tour of life sized figurines and building that shows you how
Shanghai
has become what it has. It was pretty interesting.
And finally, the most special part of the day...a trip to a China
Wal
-Mart. We couldn't call it a complete trip without seeing how Sam Walton is effecting the people of China. It was neat to see their store layouts, and the products they offer. In many ways it is much the same, but in some ways it is much different as they have tried to adapt to their culture (ex, many more fresh fruits and vegetables, only about 14 sticks of
deodorant
in the whole store or benches near the reading section with more readers than a Barnes and Nobles).
We finished the day off with dinner in the downtown metro area in a restaurant surrounded by the
lit up
skyline and a beautiful park. Our host have been so
accommodating
in making sure we get to experience Chinese food. It's amazing to see how gracious they are, and
diligent
in their efforts to please.
Here is the TV tower. It is HUGE!!!!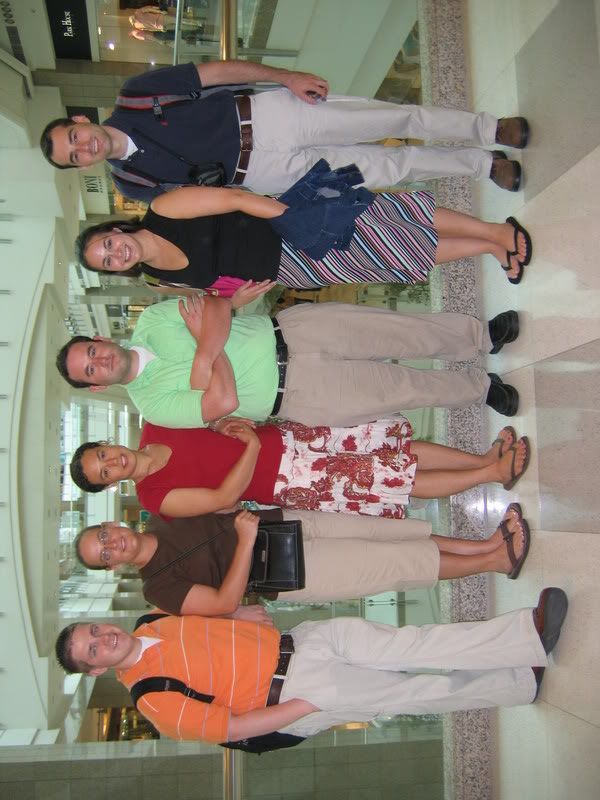 A group of students at a mall we attended (not the state owned department store). It was
beautiful
, and so big. I think we were all in awe.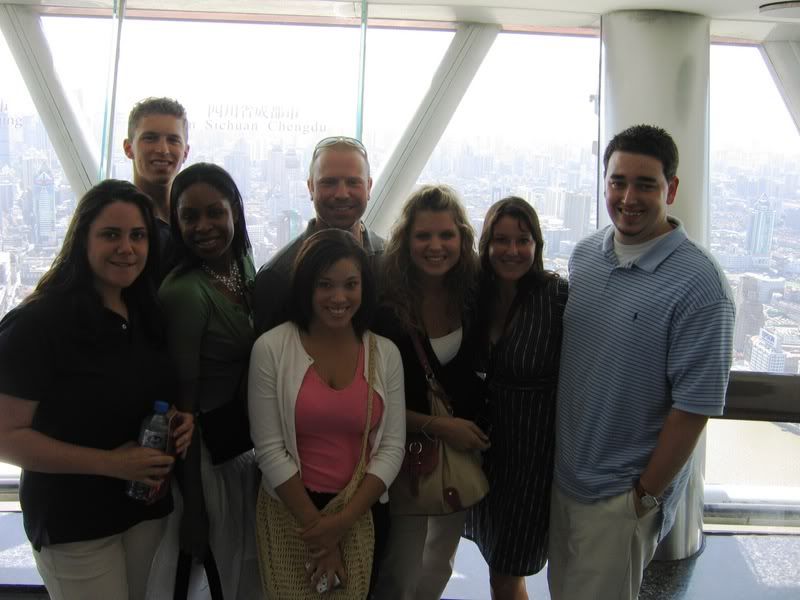 Here is a group of student in the viewing deck of the TV tower. If you look you can see the city of Shanghai
behind
them.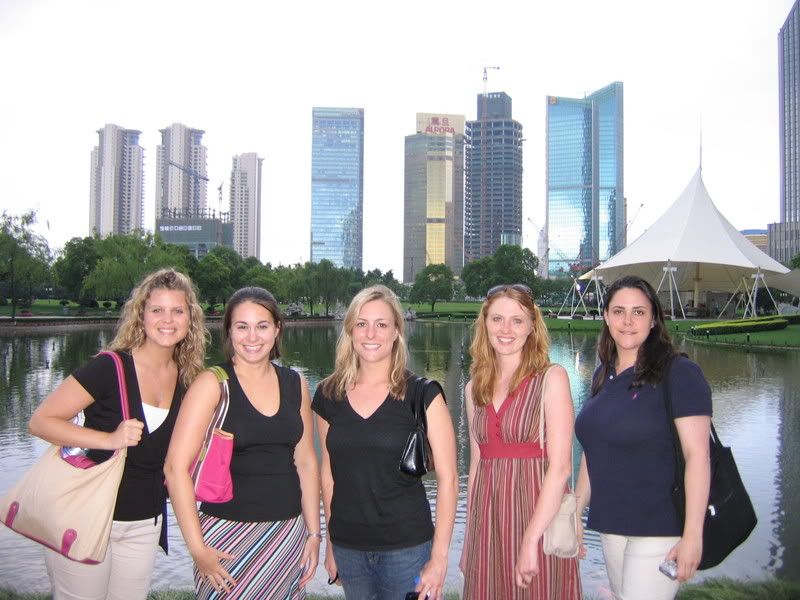 This is at the park that was close to Dinner's restaurant. Notice the skyline in the back. It's much more spread out than New York's skyline, but tall buildings like this go on for files and miles and miles.
Teachers and Students in the same park.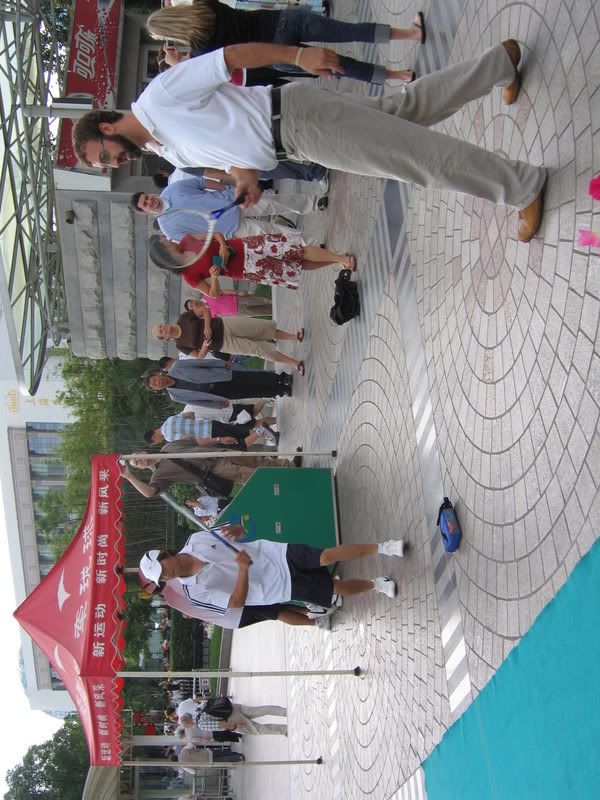 I seem to catch Adam in the most
interesting
situations, but here is playing some sort of Tennis games
against
this other guy in front of the TV tower. I think it would be safe to say he held his own against him.